LifeSpring Ministries wants to spread God's message of love, hope and compassion. We believe that a single action can make a difference in the community, and that collective action can greatly impact the world. Through advocacy and outreach activities, our team works tirelessly to contribute their part to the greater good.
Your support is important to our work at LifeSpring. There are many ways you can contribute towards our causes, and we value your gift of time and personal involvement. Every little bit that you commit goes a long way in helping us fulfill our mission. Learn more about how you can get involved and take advantage of the opportunity to do some good.
FACEBOOK LIVE WORSHIP EVENTS
Watch Our Latest Live Event
We would love to see you face to face during our regular worship events. However, if you can't make it--or if you just want to see what you may have missed while you were there--Watch here!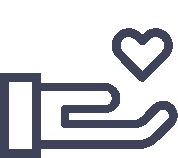 "Whoever is generous to the poor lends to the lord, and he will repay him for his deed."